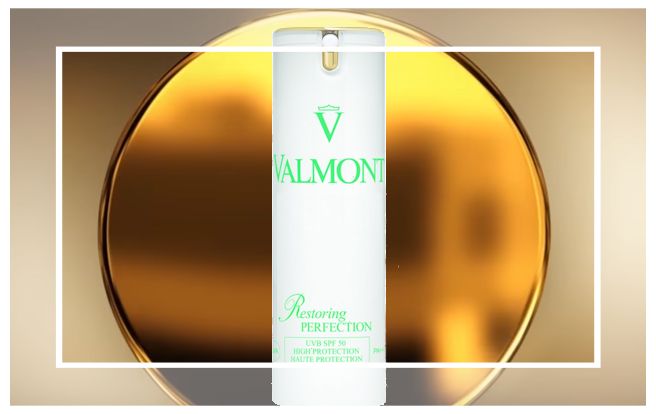 ---
Dagelijkse uv-bescherming
Restoring Perfection SPF 50 is een echte anti-aging bondgenoot die ook een perfecte zonbescherming biedt op een dagelijkse basis of bij incidentele blootstelling aan zon. Rijk aan kleurloze, reflecterende pigmenten, zorgt een heldere teint, perfect zoals het is of ideaal als voorbereider voor make-up.
---
Gebruik in de ochtend en voor u de zon in gaat.
Breng het product aan op het gezicht, hals en décolleté.
Restoring Perfection SPF 50 kan gebruikt worden over uw serum of crème voor extra comfort
Breng het product regelmatig aan bij blootstelling aan de zon.
---
Restoring Perfection SPF 50 is te koop bij the art of skincare
Valmont Rituelen en tarieven, klik hier…
---
Wilt u een afspraak maken, of een product bestellen?
Bel 035 6024620

of mail