---
---
Wij zijn online op

en voor v

ragen en het bestellen van producten
Door de aangescherpte maatregelen vanuit het kabinet rondom het Coronaviris (COVID-19) en het advies van onze brancheorganisaties zijn wij genoodzaakt om t/m 6 april 2020 toch geen behandelingen meer uit te voeren.
Alle afspraken t/m 6 april 2020 komen hiermee te vervallen. Wij nemen contract met je op om een nieuwe afspraak in te plannen. Natuurlijk kan je ons ook mailen voor al je vragen, advies of een nieuwe datum.
Dermalogica of andere producten nodig?
Bestel deze dan alsjeblieft bij de salon waar je altijd met plezier je behandelingen ondergaat! In plaats van bij online webwinkels zonder fysieke winkel en personeel. Juist in deze tijden heeft jouw favoriete salon jouw hulp extra hard nodig. Bestel je producten via onze website of per e-mail. Klik op de afbeelding shop online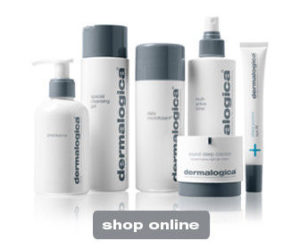 Wij hopen dat u begrip heeft voor onze beslissing. Wij willen er graag alles aan doen om bij te dragen aan het voorkomen van een snelle verspreiding van het virus.
Voor nu wensen wij iedereen heel veel gezondheid en sterkte om deze moeilijke periode door te komen.
With love,
Thea Art of Skincare
---
Wilt u een afspraak maken, of een product bestellen?
Bel 035 6024620

of mail
---