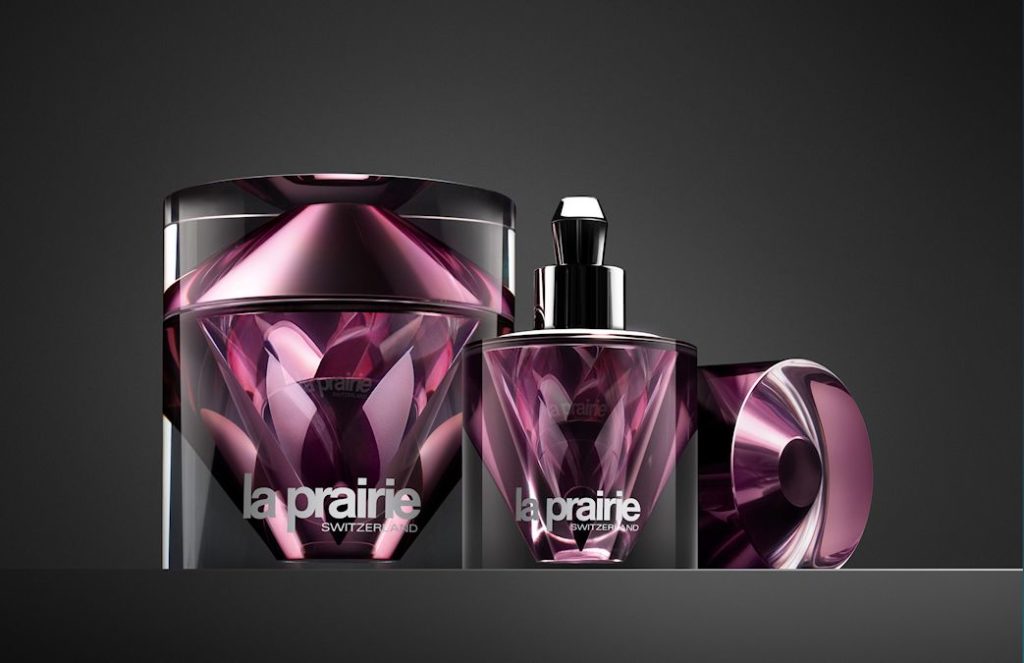 ---
Ultieme verjonging
La Prairie introduceert, met dank aan de nieuwste technologie,
Platinum Rare Cellular Night Elixir
---
Huidverjongend concentraat voor de nacht.
Platinum Rare Cellular Night Elixir transformeert de huid en geeft haar nieuwe energie door 4 vitale functies te stimuleren: voeding, celademhaling, ontgifting en afweer.
Het Exclusieve Cellular Complex verstevigt de extracellulaire matrix en stimuleert
huidvernieuwing door onmisbare huidcellen nieuw leven in te blazen.
Platina peptide, onderdeel van het geavanceerde platina complex, bevordert collageenproductie.
Oligopeptides ondersteunen een milde ontgifting van de huid en stimuleren celvernieuwing.
De in olie oplosbare vitamine C maakt uw teint gelijkmatiger doordat het de vorming van melanine tegengaat en ouderdomsvlekjes vermindert .
Calendula officinalis oligosaccharides verbeteren de elasticiteit, verminderen ruwheid van de huid en verminderen rimpeltjes.
Een extract van botanische stamcellen vermindert rimpeltjes, verbetert de elasticiteit van de huid, bestrijdt vrije radicalen en ondersteunt het herstelproces van DNA.
---
Het exclusieve Cellular Complex van La Prairie maakt gebruik van ultramodern biotechnologisch onderzoek om nieuw leven en energie te geven aan juist die cellen waar schoonheid uit voortkomt. Het richt zich op de belangrijke cellen en de bestanddelen van de extracellulaire matrix, voor een verjongende uitstraling van de huid.
---
Hoe gaat u dit gebruiken?
's Avonds
Breng aan na reiniging en tonifiëring. Verdeel een enkele genereuze druppel in de palm van uw hand. Gebruik uw vingertoppen om het product zacht over het hele gezicht te verdelen waarbij u de oogcontour vermijdt. Laat het product volledig intrekken. Gebruik erna Cellular Cream Platinum Rare of een vochtinbrengende crème naar keuze.
---
---
Platinum Rare Cellular Night Elixir is te koop bij the art of skincare
The art of skincare is 25 jaar specialist La Prairie behandelingen
La Prairie Facials en tarieven, klik hier…
---
Wilt u een afspraak maken, of een product bestellen?
Bel 035 6024620

of mail