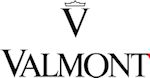 ---
Ontdek het comfort van een crème met de lichtheid van een poeder voor een natuurlijke afwerking!
Het beste van een verzorging in combinatie met een fond-de-teint, verenigd in een compacte formule die u overal kunt meenemen. Deze hydraterende foundation egaliseert de teint en laat een mooie stralende finish achter.
Verkrijgbaar in fair porcelaine, fair nude, medium beige en warm beige.

Voor een langdurige perfectie
Gebruik de Perfecting Powder Cream in combinatie met Restoring Perfection SPF50 voor een langdurige perfectie. De Restoring Perfection SPF50 legt een stralende en effen basis en smelt perfect samen met de Perfecting Powder Cream voor een uitgesproken geavanceerde finishing touch!
---
Perfecting Powder Cream en Restoring Perfection SPF50 zijn te koop bij the art of skincare
Valmont Rituelen en tarieven, klik hier…
---
Wilt u een afspraak maken, of een product bestellen?
Bel 035 6024620

of mail