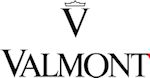 Met Essence of Bees onthult Valmont haar nieuwe collectie,
een eerbetoon aan bijen, flora, wetenschap, ambachten en luxe, gemaakt in Zwitserland.
Voor het eerst behaalt L'Elixir des Glaciers de technische prestatie om de essentie
van de producten van de korf in een exclusief complex samen te brengen.
Essence of Bees complex van Valmont omvat honing, propolis en koninklijke gel.
---
Essence of Bees complex bestaat uit drie producten: Cure Majestueux (gezichtsverzorgende olie), Masque Majestueux (voedend gezichtsmasker) en Serum Majestueux (serum voor het liften van de ogen).
Een massage gelaatsbehandeling met Essence of Bees producten creëert een zeldzaam zintuiglijke ervaring.
---
Essence of Bees complex is te koop bij the art of skincare
Valmont Rituelen en tarieven, klik hier…
---
Wilt u een afspraak maken, of een product bestellen?
Bel 035 6024620

of mail
---