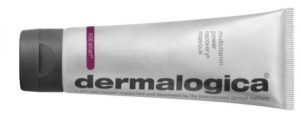 Dermalogica Multivitamin Power Recovery® Masque
Dit intensieve masker wordt aanbevolen bij het voorkomen en verminderen van tekenen van huidveroudering. Het masker bevat hoge concentraties van Vitamines A, C ,E en F om de huid te herstellen van schade en de huidbarrière te verbeteren. Vitamine A verbetert de elasticiteit van de huid, terwijl de vitamines C en E de huid beschermen tegen schadelijke vrije radicalen. Algen hydrateren en verzachten de huid en Zoethout vermindert gevoeligheid.
---
Een gezichtsmasker geeft net die extra oppepper aan de gezichtshuid waardoor je je herboren voelt.
Een intens hydraterend of een voedend masker doet alle winteraanslag verdwijnen en ondersteunt de normale dagelijkse huidverzorging.
Geluk en ontspanning voor je huid en je geest.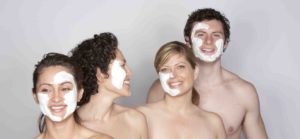 ---
Hoe te gebruiken?
Breng een ruime hoeveelheid aan op een schone huid. Laat dit 10 tot 15 minuten intrekken en verwijder daarna grondig met lauw/warm water. Gebruik eens per week of naar behoefte. Vervolg met het aanbrengen van de geadviseerde Dermalogica Moisturizer zoals bijvoorbeeld de Dynamic Skin Recovery SPF30.
---
Dermalogica Multivitamin Power Recovery® Masque is te koop bij the art of skincare en via de webshop
The art of skincare is Dermalogica Expert
Dermalogica Treatments en tarieven, klik hier…
---
Wilt u een afspraak maken, of een product bestellen?
Bel 035 6024620

of mail