Nieuw! Ervaar een sprankelende huid met BioLumin-C Serum van Dermalogica

Het is zomer en de zon zorgt ervoor dat het lichaam meer vrije radicalen aanmaakt.
Dit veroorzaakt een sneller huidverouderingsproces doordat het bindweefsel minder soepel wordt. Denk bijvoorbeeld aan een slappe huid en rimpels.
Het BioLumin-C Serum verheldert de huid met behulp van melkzuur. Het versterkt als het ware het huideigen beschermingsmechanisme en zorgt voor een gezonde huid van binnenuit.
---
BioLumin-C is het nieuwste product van Dermalogica uit de AGE Smart™ serie.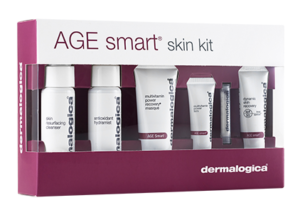 ---
Dit innovatieve vitamine C serum gaat verder dan soortgelijke producten. Het BioLumin-C Serum combineert ultrastabiel vitamine C-complex met geavanceerde technologieën waardoor de natuurlijke kracht van de vitamine C versterkt wordt.
BioLumin-C Serum
Vermindert fijne lijntjes en rimpels
Gaat schade, veroorzaakt door vrije radicalen, tegen
Exfolieert en egaliseert de huid
Werkt samen met het huideigen beschermingsmechanisme
---
Hoe gebruikt u dit nieuwe product?
Breng 's ochtends en 's avonds aan op een gereinigd gezicht en hals, voorafgaand aan een moisturizer.
---
BioLumin-C Serum is te koop bij the art of skincare en via de webshop
The art of skincare is Dermalogica Expert
Dermalogica Treatments en tarieven, klik hier…
---
Wilt u een afspraak maken, of een product bestellen?
Bel 035 6024620

of mail