Weg ingroeiende haartjes!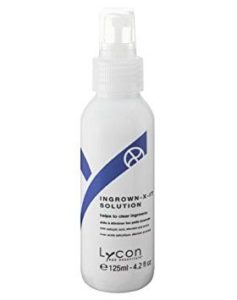 Een baanbrekende sprayformule voor gezicht en lichaam. Een milde scrub. Vermindert de zichtbaarheid en het oncomfortabele gevoel van ingegroeide haren. Verzacht tegelijkertijd een rode, geïrriteerde huid en hydrateert. Ideaal na een wax behandeling, het scheren, gebruik van ontharingscrème of electrolyse. Ook te gebruiken bij uitslag en verstopte poriën. Nu verkrijgbaar bij
---
Wilt u een afspraak maken?
Bel 035 6024620

---
Webshop the art of skincare binnenkort open!
---